All year round, you can tour the abbey independently*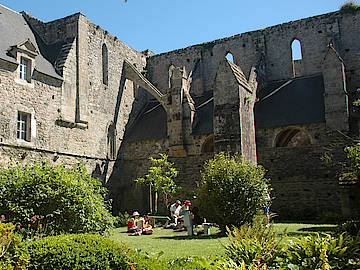 *except during annual closure period: from January 8th tu February 28th, from November 12th to December 21st, Decembrer 24th, 25th and 31st
Visit Beauport Abbey at your own pace and perhaps dare to lose yourself a little. Rest points and information sheets are available at various points along the trail, offering viewpoints to be contemplated and further information on the history and architecture of this place.
A site map is also available.
Two exhibition areas for a deeper understanding of Beauport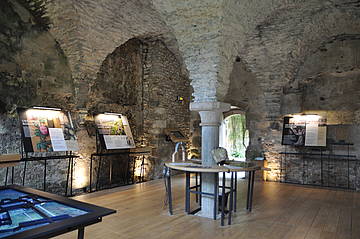 No extra cost
At the beginning of the visitor trail, the parlour exhibition presents a number of facets of Beauport Abbey and its grounds: history, architecture and natural heritage.
The vestry is entirely devoted to presenting the evolution of the abbey's decoration through the centuries.