Local produce and terrace with a view!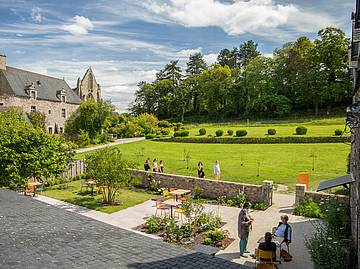 To imagine the wild grass, we thought about what we like to find after a long walk by the sea or in the woods of Beauport.
First came the desire for a pleasant, comfortable place with a breathtaking view of the abbey. Then, we confess a little penchant for the sin of gluttony! Finally, we affirm our support for local and quality food, with a large place left to local flavors and talents.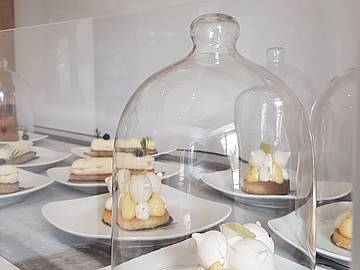 We have a snack menu all summer long.
As for savory delicacies, we find, among others, terrines from La Paimpolaise or from Henriette (Minihy Tréguier).
On the sweet side, organic cakes from Messidor (Penvenan) are in the spotlight, not to mention the fabulous pastries from Corentin (Paimpol). The latter even concocted a creation inspired by Beauport, with cider and rosemary!
Photos : Phot'Olive / AGRAB